Regular price
$509.99 USD
Regular price
Sale price
$509.99 USD
Unit price
per
Sale
Sold out
The Valiant Slow Pitch Jigging reel was designed with the SPJ enthusiast in mind. We took our popular Valiant 300 and 500n models and removed the clicker added an optimized arm length and our popular SPJ knob for added comfort while jigging. The curved design of the frame and sideplate allowed us to design a reel that is incredibly light, but extremely strong.
| | | | | | |
| --- | --- | --- | --- | --- | --- |
| Model | Weight(oz) | Gear Ratio | Braid Capacity | Inches Per Crank | Max Drag |
| BV-300-SPJ | 12.5 | 6:1 | 325yds/30lb | 38" | 24 |
| BV-500N-SPJ | 16.8 | 6:1 | 300yds/50lb | 45" | 30 |
| BV-600NN-SPJ | 18 | 6:1 | 300yds/65lb | 53" | 32 |
| BV-600N-SPJ | 20.6 | 6:1 | 400yds/65lb | 53" | 32 |
| BV2-300-SPJ | 17 | 6:1/3:1 | 325yds/30lb | 38"/19" | 24 |
| BV2-500N-SPJ | 18.7 | 6:1/3:1 | 300yds/50lb | 45"/23" | 30 |
| BV2-600NN-SPJ | 19 | 5:1/2.2:1 | 300yds/65lb | 44"/19" | 32 |
| BV2-600N-SPJ | 21.6 | 5:1/2.2:1 | 400yds/65lb | 44"/19" | 32 |
View full details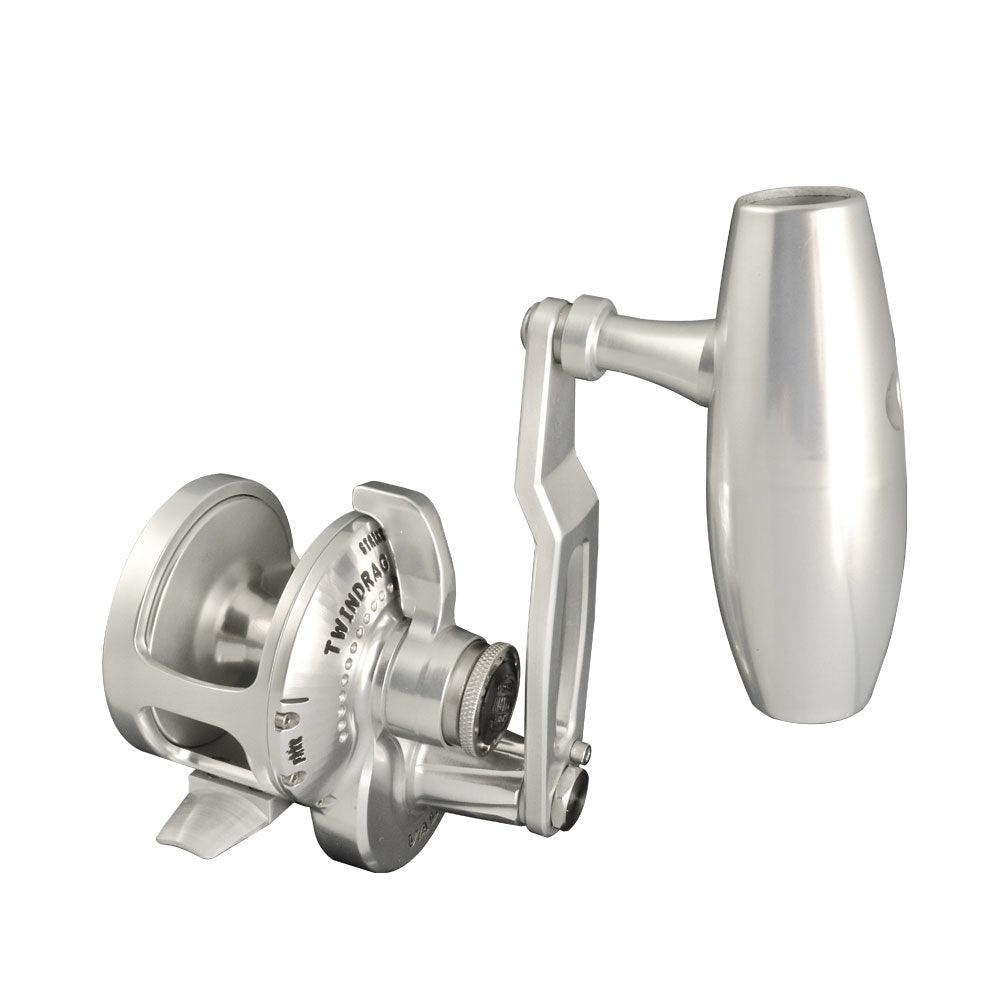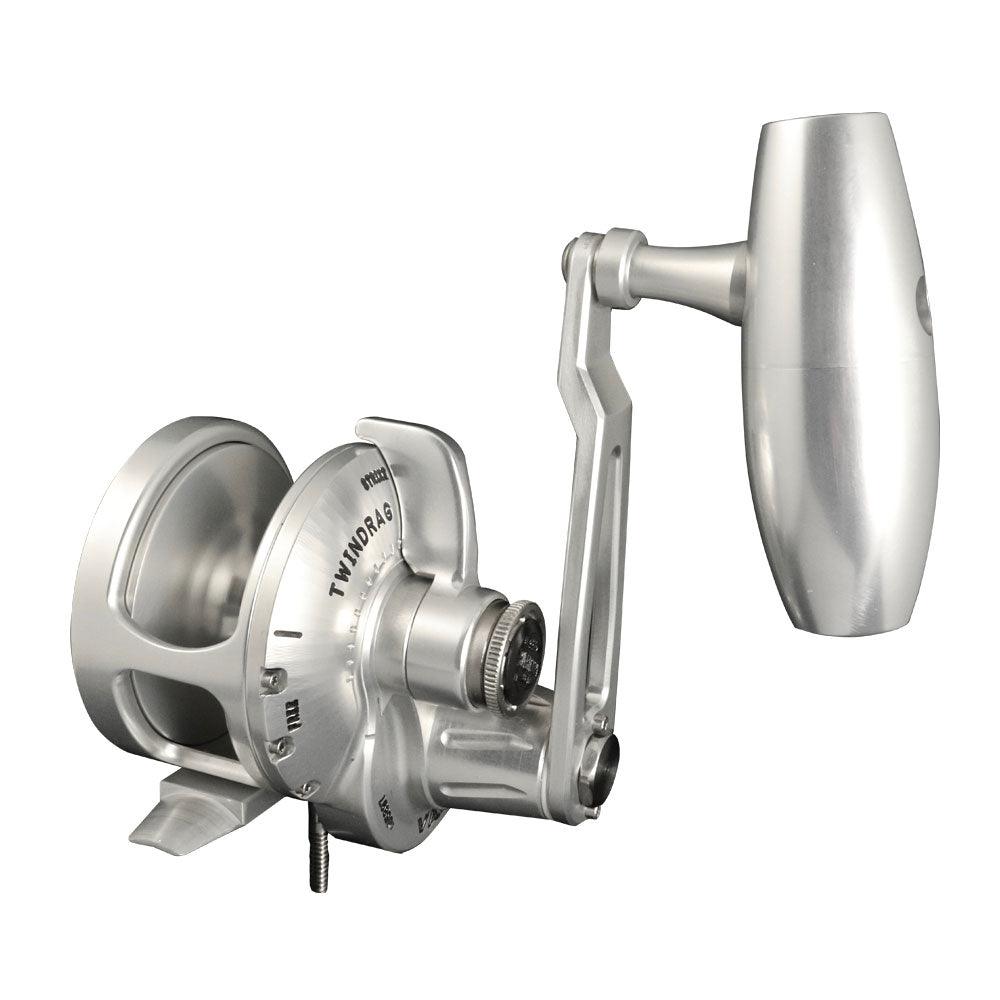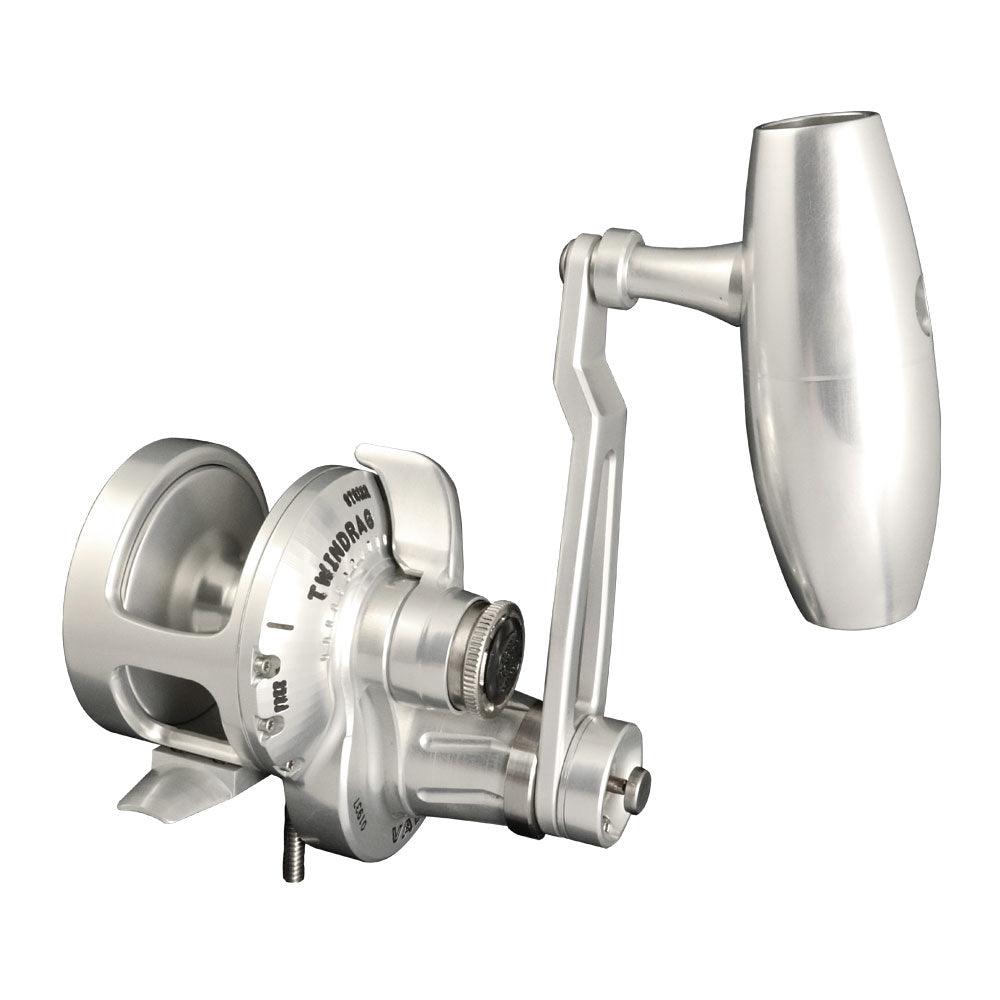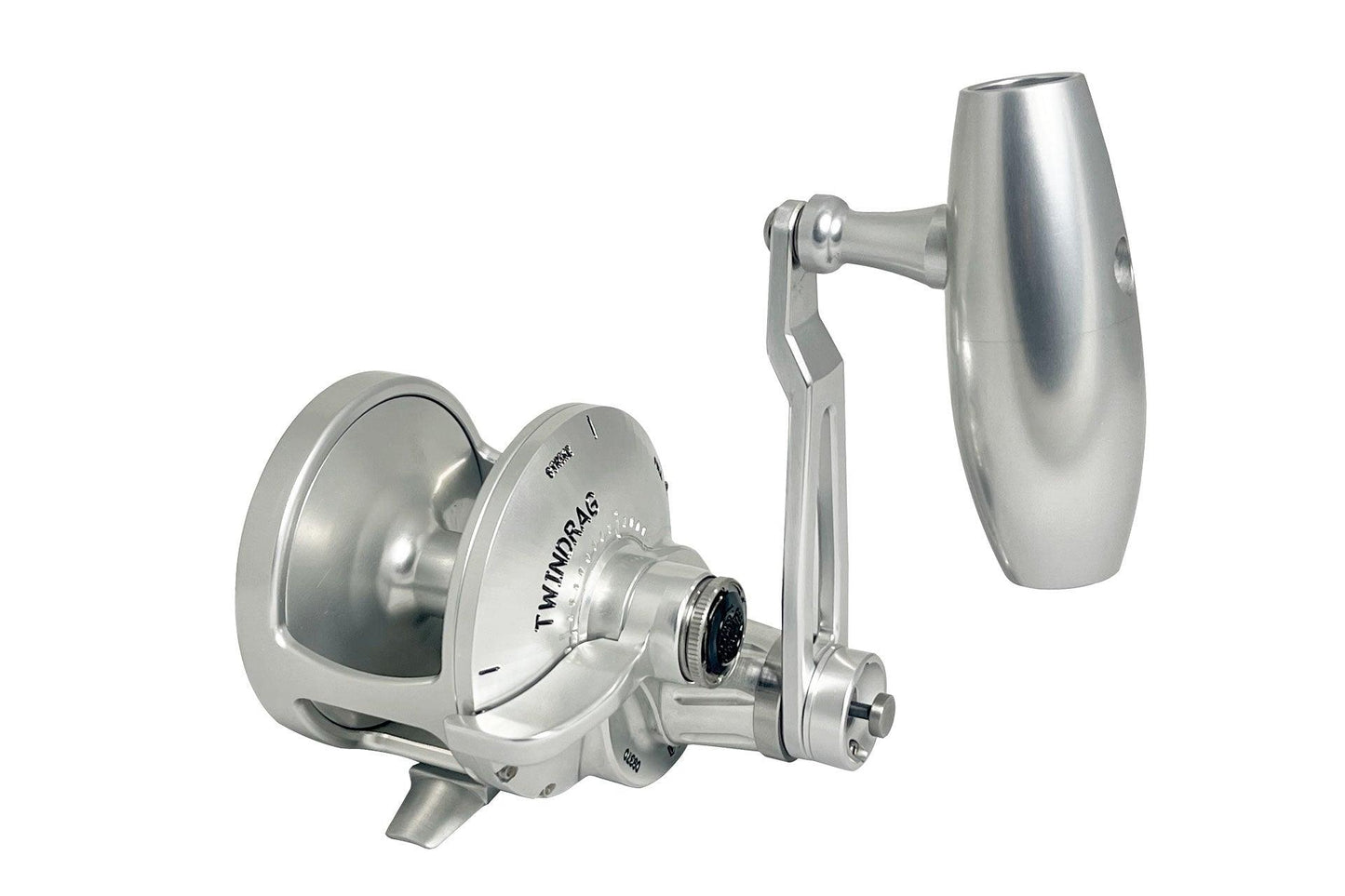 Superior Lightweight Design
Patented TwinDrag® Feature
CVX® Technology
Stainless Steel ARB
17-4 Heat Treated Stainless Steel Gears and Shaft
Larger, Stronger Gear Shaft for increased torque
Sleeved Spool for increased Castability
2 Year Free Service Program
US Patents 6,805,313 │ 6,505,787
Note: N=Narrow, NN=Extra Narrow in model numbers
Slow Pitch Jigging - Add it to your fishing arsenal!
The Accurate Valiant 600NN SP is an ideal reel for many types of west coast jig fishing. I have used it for both daytime and night jigging for Bluefin with great success. The slow pitch handle feels super comfortable when grinding these fish in, and the tall narrow spool stacks line almost by itself when retrieving jigs and when fighting a fish. The twin drag is strong and super smooth.
You don't have to have any special technique for night jig fishing, just drop a medium sized knife jig to depth, work the zone, and hang on! When you are hooked up, the slow pitch rod isn't designed for fighting the fish, but rather for giving the jig a specific action. Use low gear, point your slow pitch rod almost directly at the fish, and grind it in.
I have used both 50 pound and 60 pound braid on this reel, and prefer the 60 pound for the bigger fish. The picture below shows a 90 pound Bluefin tuna that I caught on the 600NN on my last trip using 60 pound depth colored braid and a 200 gram slow pitch torpedo jig. The reel worked flawlessly on this and two other Bluefin tuna that night. With slow pitch equipment, the reel has to do most of the work when fighting fish, and the twin drag Valiant 600NN SP seems more than up to this task. Thanks Accurate!
VALIANT 500N TWO SPEED
I've been using accurate reels since 2017 when one of my fishing buddies introduced me to the brand , he let me use his rod which I believe was a setup with the old fury model and I felt in love instantly since then. Now basically all I use is accurate, I recently bought the VALIANT 500N 2 speed and let me tell you this is a winch that thing can pull anything with less work and minimum effort. the materials they used on this reel I could say is the best on the market , the retrieve is amazing even on the 1 speed , the paint is A+ and the ergonomic design of the handle makes it super comfortable to crank. The narrow design is lighter but you'll still have a good amount on light capacity.
You can't go wrong with this reel specially for slow pitch jigging this is my go to!
Feedback
I think accurate valiant 400 spool is more narrow. braid capacity about 400/PE 4. It's nice and OK
Picked it up at your parking lot sale where also got a Custom Dauntless 600 for a great deal. Plan on using the BV2-300-SPJ on upcoming Tony Reyes Baja trip, SPJing for bigger Yellowtail, Cabrilla, and Grouper. Got plenty of line for our deep local San Diego Rockfish, and the fast retrieve is great when fishing deep. Should be awesome for upcoming Bluefin Tuna season.