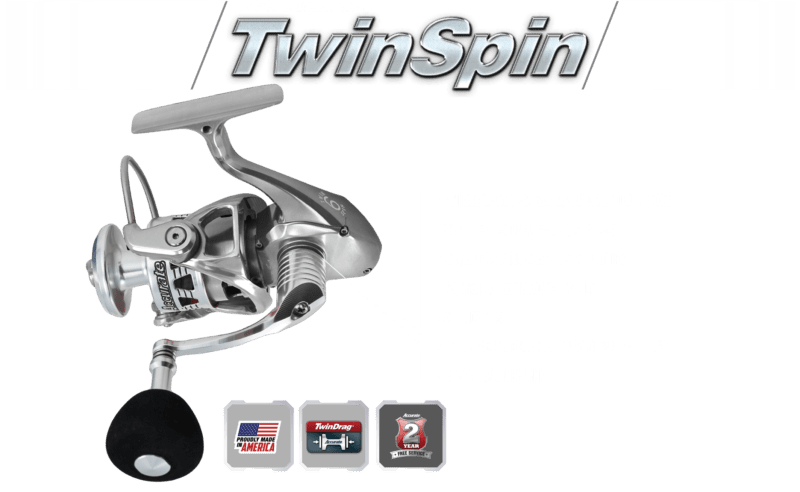 US Patents 6,805,313 | 6,505,787
The Accurate TwinSpin reels are the only spinning reels in the world with our patented TwinDrag® feature. These reels can put out the drag needed for spinning enthusiasts looking to target big Trevally, Tuna, Billfish, or any other hard pulling gamefish. Made of superior materials to support a strong, rigid body and designed to offer the ultimate stopping power with large friction washers on each side of the spool, not only do they offer a powerful drag but the smoothest, most consistent drag. The Accurate TwinSpin reels come in several sizes from an SR6 to a SR-50 to cover a variety of fishing needs.
Since I have been using the Accurate TwinSpin™, I have ventured beyond the boundaries in heavy tackle spinning, I can now fish 130-lb. braided line with as much as 44 lbs. of drag pressure on a spinning reel and fight the strongest fish on the reef – like this 100-lb. Giant Trevally – knowing that Accurate technology and workmanship will hold up until the fish surrenders.
DRAG PRE-SET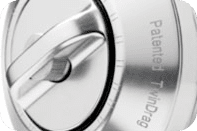 By adjusting the drag Pre-Set Knob using the registration lines encircling the top of the spool, drag pressure can be set – and the setting retained even when changing to alternate spools with lines of varying breaking strengths.