The Accurate Fishing Products Story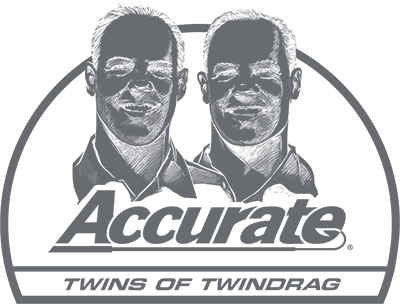 Use it. Break it. Fix it and make it better. This mentality was in the twins blood when they were kids tinkering around in the Nilsen family garage and it carried on in to their adult lives.
In 1990 David and Douglas Nilsen started Accurate Fishing Products in their family's small aerospace factory in Los Angeles, California. In the span of almost 30 years they have invested time, energy and passion to build a thriving American-made fishing reel company that is pushing technology at every curve to bring innovative products to fishing enthusiasts around the world. In doing so, when you buy an Accurate reel, they are jumping on that boat with you, catching that fish of a lifetime and sharing in the fishing experience we all love. Fish Hard.